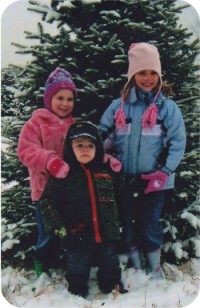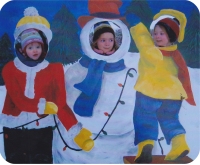 Trenton Trees will be closed for the 2017 season to catch up to a gap in out planting rotation. We will reopen in November of 2018, and for many years to come after that, with a large quantity of 7-10 foot premium quality fir trees. We will miss seeing all of our great customers and friends we have made throughout the years and look forward to seeing everyone again next year. If you're in our area, please visit our friends Matt and Theresa Money at Hilltop Tree Farm. They are located 1/4 of a mile from us on the same side of the road. Have a merry Christmas and a happy new year!

There is nothing like a natural Christmas tree to enjoy at Christmas time. The look, the scent and the very feel of a real tree are integral parts of the warm, homey atmosphere of our most festive season. Choosing the perfect tree is a cherished tradition in many families. You will enjoy knowing that your natural Christmas tree is great for the environment!

We are open daily from the 4th Friday in November to Dec. 24th from 8am to 5pm. Simply follow the signs when you get here to cut and pay for a tree. We provide bow saws or feel free to bring your own.

We are open on the weekend as a full service tree farm offering free tree shaking and baling and we are always more that happy to expertly assist you with loading and tying. We offer pre-cut and cut-your-own balsam and fraser fir and beautifully decorated handmade wreaths.
2016 Prices

| | |
| --- | --- |
| Cut Your Own Tree | $35 |
| Pre-cut Trees� | $40 |
| Wreaths | $30 |